Hear it from them, before you hear it from me.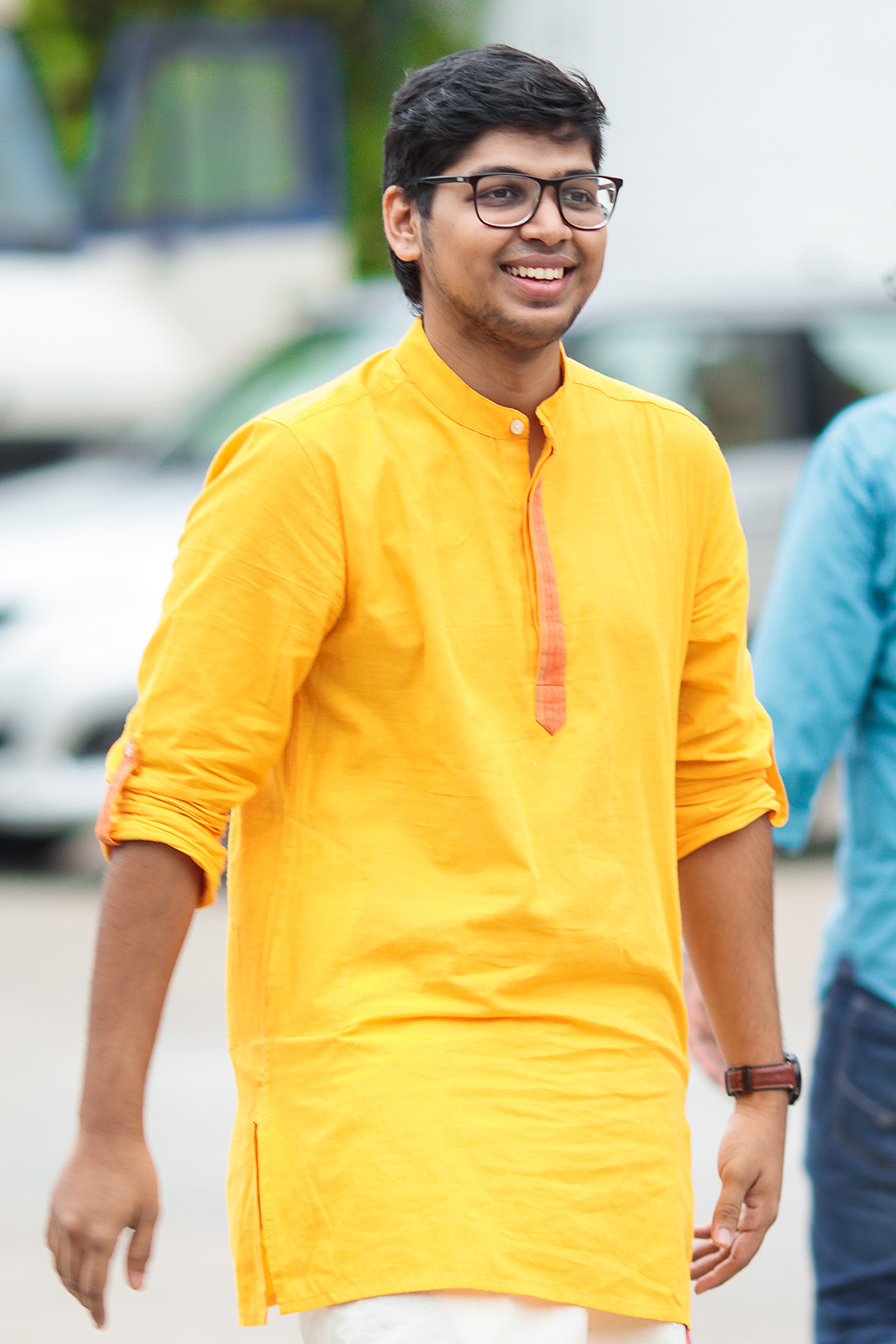 My face when you send me an email through my contact form telling me how much you love my work and how you want me to shoot your wedding.
I am Ramkumar Ramachandran, I chose not to engineer anything ever in my life so I became a photographer. In fact, I think I intended that pun more than I ever intended to become a photographer.
It's been 5 years now since my career as a wedding photographer began and over these 5 years I have had the opportunity to shoot about 200 Weddings all across India, mostly in the South, and a couple of them across the shores of India. Candid is the word I loathe the most in the world but I have learned to live with it. I document weddings as I see them and just prefer to call myself a wedding photographer. I shoot weddings with only one thing on my mind, to show the emotions of the people in my photographs as honestly as possible and the challenge I give myself at every wedding is to do that in an aesthetically pleasing way.

I believe wedding photographers have the responsibility of telling a story that is to be seen and felt by the generations to come and with each wedding having a story of its own, a good wedding photographer should have the ability to piece it all together at every single wedding he or she has the privilege of documenting.
I live in Chennai and moan about the city and its limitations over filter coffee on an everyday basis but I love it here and may never move away. I love being around people and hanging out with friends but at the same time, I love some "me-time" as well. I absolutely love traveling but I have never been on a solo trip ever in my life! (Please hire me as a single photographer for your intimate destination wedding)

I am currently cringing at the number of 'I's I have written on this page. So that's about me for you.